10 Man Cave Ideas!!!
1.  Flat Screen TV
The first step to achieving the goal of the perfect Man Cave, you must have a center piece. I am not speaking of the table center piece of a vase and flowers but the huge flat screen on the wall or stand.  What size should you get you may ask, well some will tell you to invest in a size that appeals to the room. A small room a small screen, a large room a large screen. Well, we aare here to tell you that this is your space, if you have a smaller space and want to get a 75″ 4K flat screen. GO FOR IT!!! Believe me when I tell you this, if you don't get the big screen that you want, you will end up with three flat screens in the cave. In my cave (One large screen and two 46″ screens). It was not my plan but hey, I made it work. If that's the direction you want to go, then go for it, but believe me, it was not part of the plan.



2.  Gaming Console
We don't look to tell you which gaming console to purchase, because we think that they are all great and we don't see anything wrong with having them all.
3. Video Games
If you are a sports fan/gamer, there are three games that we recommend that must be apart of the Man Cave!!

4.  Recliner/Sitting Area
I know you are probably thinking, shouldn't a seating area probably be 1st on the list, well our thought is that chairs can work until you have enough $$ for the perfect seating/recliner, after all, many places supply these Gamers Seating  Without a comfortable place to sit the man cave will not be the place you want it to be.  If you cannot fall asleep in your space you may want to reconsider your sitting/reclining/laying situation.  Now, if you are a man that tends to watch the games solo and don't bother with sponsoring fight nights or tailgating in your cave, then a nice recliner may be all you need.  However, if your man cave is subject to being the location for game days and game nights you definitely want a nice reclining sectional with cup holders.  I would also suggest leather or material similar to leather.  You will definitely not want cloth!  This is what I have in my cave.
5.  Lighting – Philips Hue
"GOOD LIGHTING", I have tried many different lighting effects i.e black lights, red lights, strobe lights, lava lamps and so on.  I have to say that the lighting I have now brings all of these effects into play and creates whatever atmosphere I want.  The Philips hue with bridge allows your man cave to switch moods & color lighting in an instant.  The great thing about this lighting is that you are able to add and create the right ambiance for any moment. Philips Hue can wake you up naturally, help you energize, read, concentrate, relax, and even helps you to fall asleep.  The lighting is compatible with the Alexa app and many more, one of my favorite apps to use with Philips hue is the IFTTT (If this then that) app.  You can have lighting go along with music, video gaming and/or movies.  One of the tasks that I have my lights performs is a blink sequence whenever one of my favorite teams starts a game, it's a reminder to look for one of my teams playing.

6.  Amazon Echo
7.  Man Cave Sign
No Man Cave is complete without signage, need we say more!  If you are married, maybe the wife will not appreciate this one but we think everything else on the list she will enjoy as well.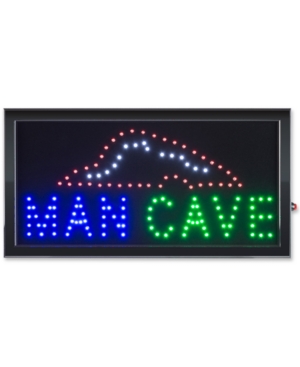 8.  Liquor Dispenser
9.  Beverage Cooler
Use this to keep those beverages cold.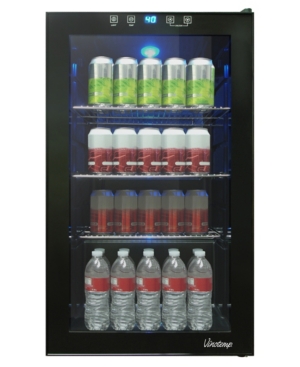 10.  Cigar Holder